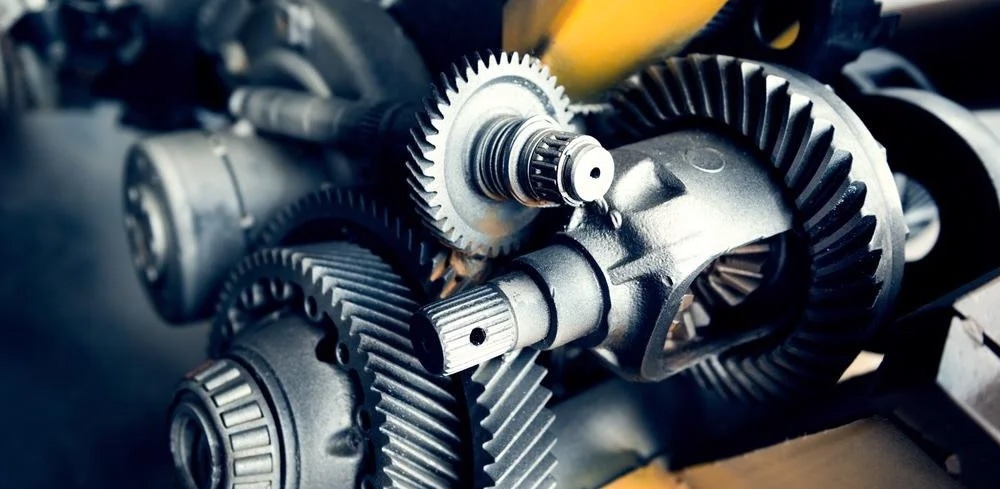 Optex is a world leading manufacturer of high performance sensing technologies.
Optex – Factory Automation(FA)
OPTEX FA CO., LTD. is a creative development company dedicated to providing photoelectric sensors, displacement sensors, vision sensors, LED lighting for image processing, and non-contact thermometers for quality control and automation in factory production lines, all at high quality, high performance and high competence.
Photoelectric Sensors
Displacement Sensors
IIoT
---
Photoelectric sensors
OPTEX FA provides wide ranges of the photoelectric sensors for detecting the presence or absence of objects including transparent ones, sensing color marks and detecting distance. The photoelectric sensors or switches can detect objects fast and accurately, without contact,
Amplifier Built In Type
Photoelectric sensors with amplifier built-in. You can choose form Through-beam type, Diffuse type, Retro reflective type, and so on.
Through Beam: Z4T-2500x
Retro reflective: Z4R-400xxxx
Diffusive reflective: Z4D-100xxxx
Limited diffusive reflective: Z4D-L09xxx
Downloadable Documents
Fiber Sensor
You can choose fiber optics from over 200 models and amplifiers of multiple choices.
Various Mounting Configurations
Heat Resistant Configurations up to 350C
Chemical Resistant Configurations
Liquid Level & Leak Detection Configurations
Downloadable Documents
Laser Sensor
High repeat accuracy by small spot laser beam. You can choose from amplifier built-in type and separated type
Amplifier Built In: Z-L Series
Digital Amplifier Separate: DS Series
Downloadable Documents
BGS Distance Setting Sensor
Background Suppression (BGS), sensors detect objects regardless its color and reflectiveness. OPTEX FA offers the widest line ups in the industry.
TOF (Time-of-Flight): TOF-DL/L Series
High Accuracy: BGS-HL/HDL/DLT Series
Stainless Steel Housing: BGS-ZM Series
Potentiometer Laser: BGS-DL Series
Downloadable Documents
Transparent-object Detection
Detects transparent glass, film, plastic bottle, etc. The sensors have the unique technology for detecting transparent objects.
Standard Size LED: Z3R-Q/ZR-QX Series
Laser Sensors with Display: DR-Q Series
SUS Protector & Small LED: KR-Q/SR-Q Series
Downloadable Documents
Color Mark Sensor
High speed detection of color and mark with high accuracy for packaging and other industries.
Digital Color/Mark Detection: DM Series
White LED Fiber Amplifiers: D3WF Series
Downloadable Documents
---
Displacement Sensors
OPTEX FA offers a wide range of laser displacement sensors for high-accuracy measurement of not only a distance from object, but also a width, gap and edge counting.
Laser Displacement Sensor
Compact built-in amplifier sensor with high repeat accuracy and linearity for wide line-up of measurement distances equipped with OLED display and IO-Link. Secular reflection models for a transparent or shiny surface object is available.
Ultra High Accuracy (+/- 0.015% F.S.): CDX Series
Middle-range Sensors: CD2H Series
Compact Sensors (W18 x D31 xH44): CD22 Series
Downloadable Documents
Through-beam Edge Sensor
Compact through-beam sensor for measurement of edge position, gap and width.
Measure: Up to 300mm between heads
Repeatability: +/- 5 um
Linearity: +/- 0.4% of F.S.
Downloadable Documents
2-Dimensional Displacement Sensor
Profile measurement for height, position, width, edge count angle, area, line length and diameter.
Linearity: +/-0.1% of F.S.
Sampling Period: 0.5ms
Measures: Height & Width
Downloadable Documents
---
IIoT (Internet of Things)
Interface between IO-Link devices (sensors, actuators, and I/O) and controllers or information systems
Contribute to the creation of IIoT (Industrial IoT) environments.
IO-Link Master
High-speed IO-Link Master with 16 channels that enables to connect digital Sink(NPN)/Source(PNP) I/O devices in a single unit. Realized 0.3ms cycle time.
UR-MS16DT: CC-Link
UR-E16DT: CC-Link, EtherNet/IP, Modbus TCP, EtherCAT, JSON
Downloadable Documents
IO-Link Hub
Unit that converts 1-channel IO-Link port to 16-point digital I/O
UR-DS16D: 16 x DI (source/Sink)
UR-DS16T: 16 x DO (source/Sink)
UR-DS8T: 8 x DI, 8 x DO (source/Sink)
UR-DS4AD: 4 x AI (Voltage / Current)
Downloadable Documents
---