Stages and actuators are sub-assemblies that incorporate the drivetrain and bearing structure for use in linear and rotary applications. Having different bearing and drivetrain combinations allow the user to achieve different strokes, speeds and positionality. Drivetrain options include ball screw, leadscrew, belt and linear motor. Bearing options include profile rail, round rail, cross roller, wheel, v-guide, and planar/friction based.
Stages and Actuators
Akribis Systems
Precision stages using linear and rotary brushless motors are available. Single and dual bearing designs using cross roller, profile (LM guides), and air bearings can be assembled in single, X-Y, X-Y-Z and X-Y-Z-Theta configurations. Voice coil actuators provide short stroke and high acceleration. All stages and actuators are packaged with linear encoders. Integrated linear stages and Direct Drive Rotary stages use high resolution encoders. Stages with clean room friendly covers and bellows are available.
Delta Electronics
Delta's linear motion products provide the perfect combination of mechanism, drives and motor system which not only feature quick installation and high precision but also provide high performance and robust control of motion. These products deliver automation solutions including single-axis, gantries (dual-axis), and multiaxis linear systems for a variety of applications and industries. Delta's linear motion products are designed with high accuracy, compact size and fast response.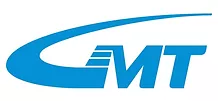 GMT
GMT offers a wide variety of linear motion, positioning stage, actuators, optical, and automation components for industrial automation applications. GMT manufactures their own precision ball screws providing design flexibility and short lead times on actuators and stages.

Thomson
Thomson offers a broad variety of linear components including ball screws, lead screws, profile rail, round rail, linear ball and non-ball bearings, precision balls, brakes, clutches, and planetary gearheads. Industrial rod-style actuators are available in DC and AC voltages and numerous environmental protection classes with force capabilities up to 2,000 lbs. Precision linear actuators are available with force ratings of up to 60,000N and stroke lengths of up to 2 meters. Belt and screw driven actuators with multiple guidance systems are offered to suit applications requiring changing speeds, loads, accuracies, environments, and duty cycles.
---
In addition to actuators, we can also help you size / select a motor and drive solution for your application.